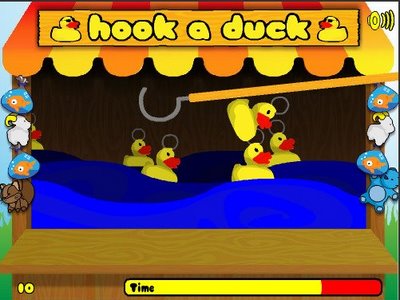 A couple of rejections this week – oh well
Two rejections this week – firstly, a ruthlessly perky email from Mslexia regarding their poetry comp (subject line "Better luck next time!") – I suppose it's good to be told you haven't won anything, rather than not hearing anything, which is the norm. Nevertheless it felt a bit like failing to hook a plastic duck at a fairground sideshow – sorry love! – and the consequent tearing up of the losing raffle ticket. Ah well. At least the subject line wasn't ALL IN CAPS.
Then I got a rejection from Magma, who I've found are generally very good at quick turnarounds of submissions, so all credit to them. This one seemed to be an individual rather than a standard reply, since the editors explained that while my use of 'sound language' fulfilled the brief better than most of the entries they had so far received, they hadn't felt the three stanzas related sufficiently to one another to justify the subtitle I'd given it ('Three voice canon'). I sent a off a quick 'no problem! thanks anyway!' chippy kind of reply, then woke up during the night wondering why on earth I hadn't at least explained that the 'canon' referred to the reciting of the poem by three people almost simultaneously, the stanza breaks being the places where the next voice starts.
Should I have explained this in a footnote? Personally I don't care for footnotes or complex explanations. But this is the first thing I've written intentionally for performance. So, yes, you guessed it, I sent another email saying just that – 'since you took the trouble to offer feedback, I wanted to just say . . .' – which probably came over as passive-aggressive but it wasn't intended that way. I hope I was brief, calm and polite. I realise if there was an alternative reading of the piece then the fault is entirely mine, and I probably should have left it there. I've never engaged in correspondence over a rejection before, and in the deafening silence that greeted my email I had a sinking feeling that I had behaved badly. What do you think? Have I blotted my copybook? Clearly my 'canon' isn't a page poem – so maybe I'll publish it here on my blog and save it for performance only (I need 2 co-performers though!)
My week has been dominated mainly by very sad news of a poet friend, the kind of news that stops you in your tracks and makes you think just how inconsequential in the scheme of things it is to be blogging about the microworld of poetry or the ups and downs of competition entries and magazine submissions. And I remember the words of a neighbour and friend who died last year aged just 52, 'in the end, all that's left is love.'