It's February. It's rainy and windy. What better reason for arty distractions?
On Wednesday we slipped over to Chichester to see The Sixteen perform Handel's Acis & Galatea in the cathedral.
The next day we visited the Pallant House Gallery to see an exhibition of work by 20th century artist Jessica Dismorr and several of her (female) contemporaries. I confess I hadn't heard of her before, but enjoyed learning more about her life and seeing some of her art, which certainly developed over her lifetime, from this:
to more abstract work such as this, one of a series of pieces entitled 'Related Forms':
In a neighbouring room was an exhibition of work by Jann Haworth, mostly billed as 'pop art' and 'soft sculpture, which was great fun. One of the pieces got me thinking about a poem, although I'm not generally into ekphrastic stuff. On the way in, visitors had been invited to think of a person who was their own female hero and to draw her face onto a card. The resulting display was strangely moving.
The Pallant House Gallery is housed mostly in a modern extension to an original Georgian house, although you pass seamlessly from one to the other when viewing exhibitions. Having started in the new section I was struck particularly by the different smells when walking into the rooms of the old house. A smell of old building, yet each room was different. The impressive stairway and hall of the old building is also used as an exhibition space, currently Wall Pomp by Pablo Bronstein which I loved – I want massive graphics like this in our flat!
That evening I was in Brighton for the launch of the first collection by poet friend Sarah Windebank, Memories of a Swedish Grandmother, together with five other books in the new series from Spotlight, which bills itself as a collaboration between Creative Futures, Myriad Editions and New Writing South. I'm so pleased for Sarah – it's a super collection and I was privileged to hear several of the poems when she brought them to Brighton Stanza for workshopping. I also really enjoyed the reading by Jacqueline Haskell, a poet I wasn't familiar with, and I came away with her book Stroking Cerberus.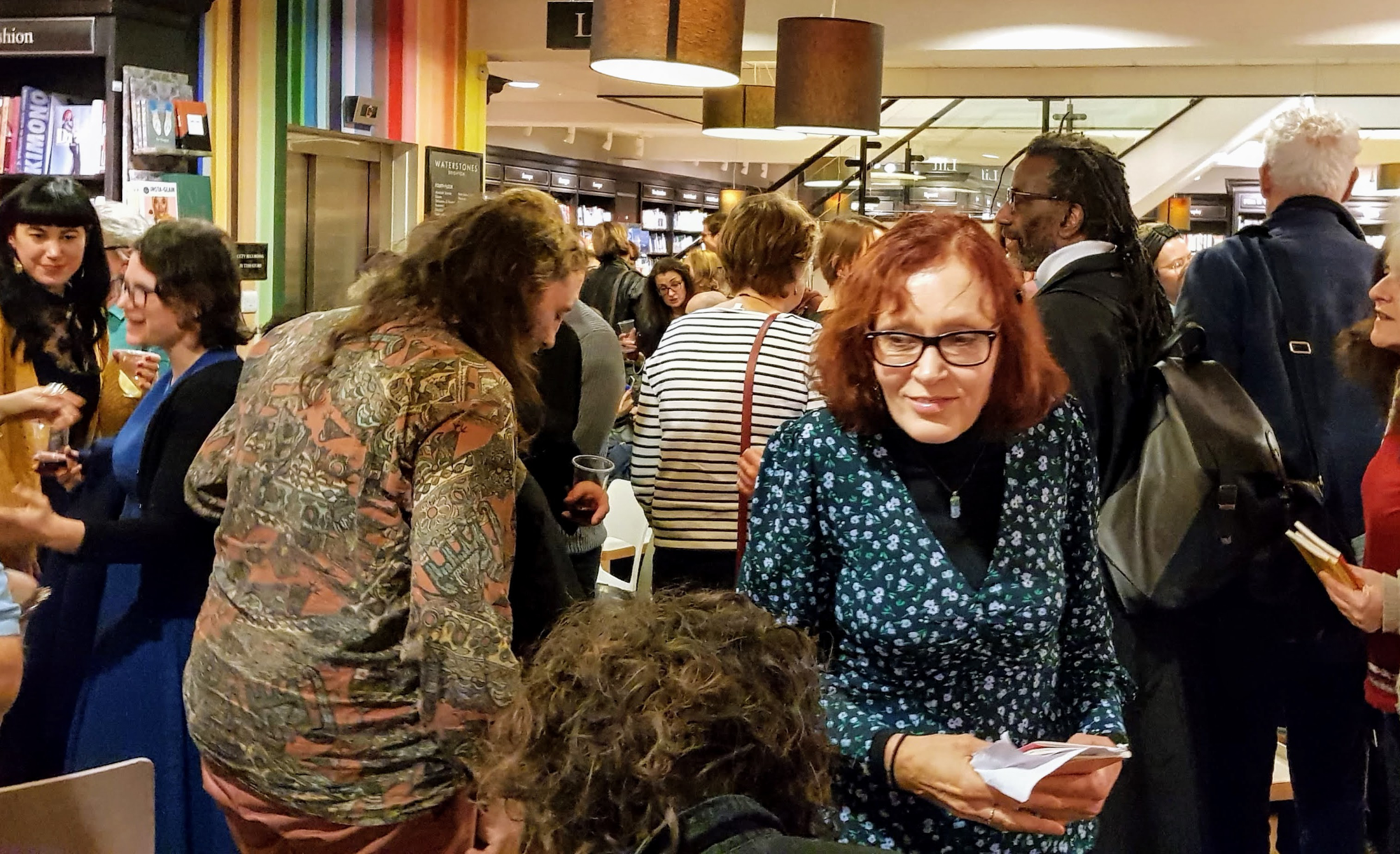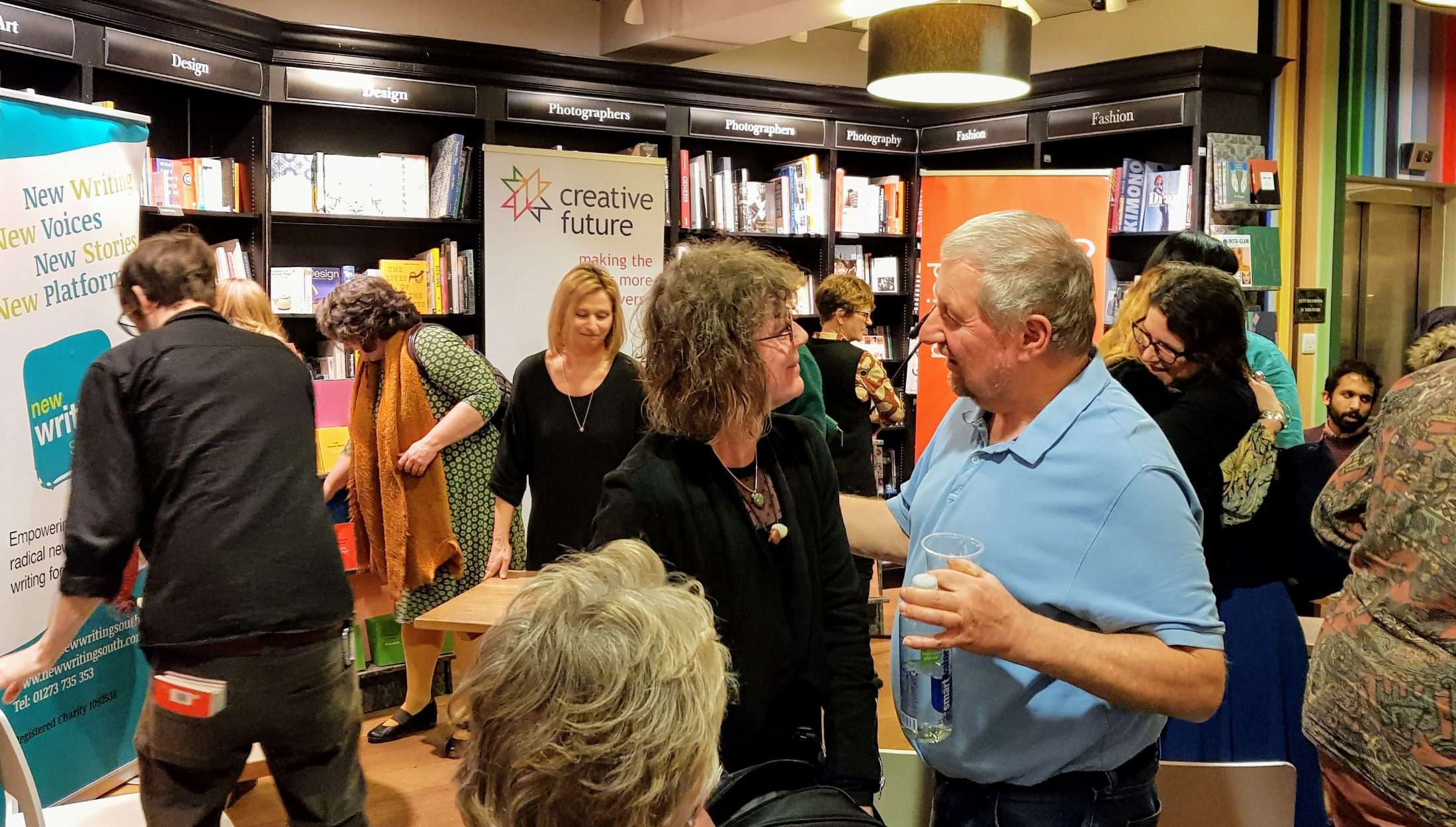 Yesterday was the third of six choral workshop days that Nick and I are organising in Lewes and Eastbourne, and despite the threat of bad weather everyone showed up and we had a fine day learning one the six Bach Motets. The workshop days are great fun and high energy but take some organising. Three more to go. Following that, Nick went off to conduct a concert and I took myself to Brighton to Peter Kenny's birthday party and a right good knees up among poet and non-poet friends. Sadly I had to leave unfashionably early, but I slept very well last night.
Looks like the storm is abating – I hope you're staying dry and well.