Back from a scorching hot week in North Wales, to which we took waterproofs, heavy duty walking boots and woollies, none of which we needed. Thankfully we also took shorts and sunscreen!
The Llyn peninsula is a long way to go, further than Land's End (I looked it up!) but it was worth it. What a beautiful, unspoilt part of the British Isles. Here's the view that greeted us at dawn, taken from the door of the cottage.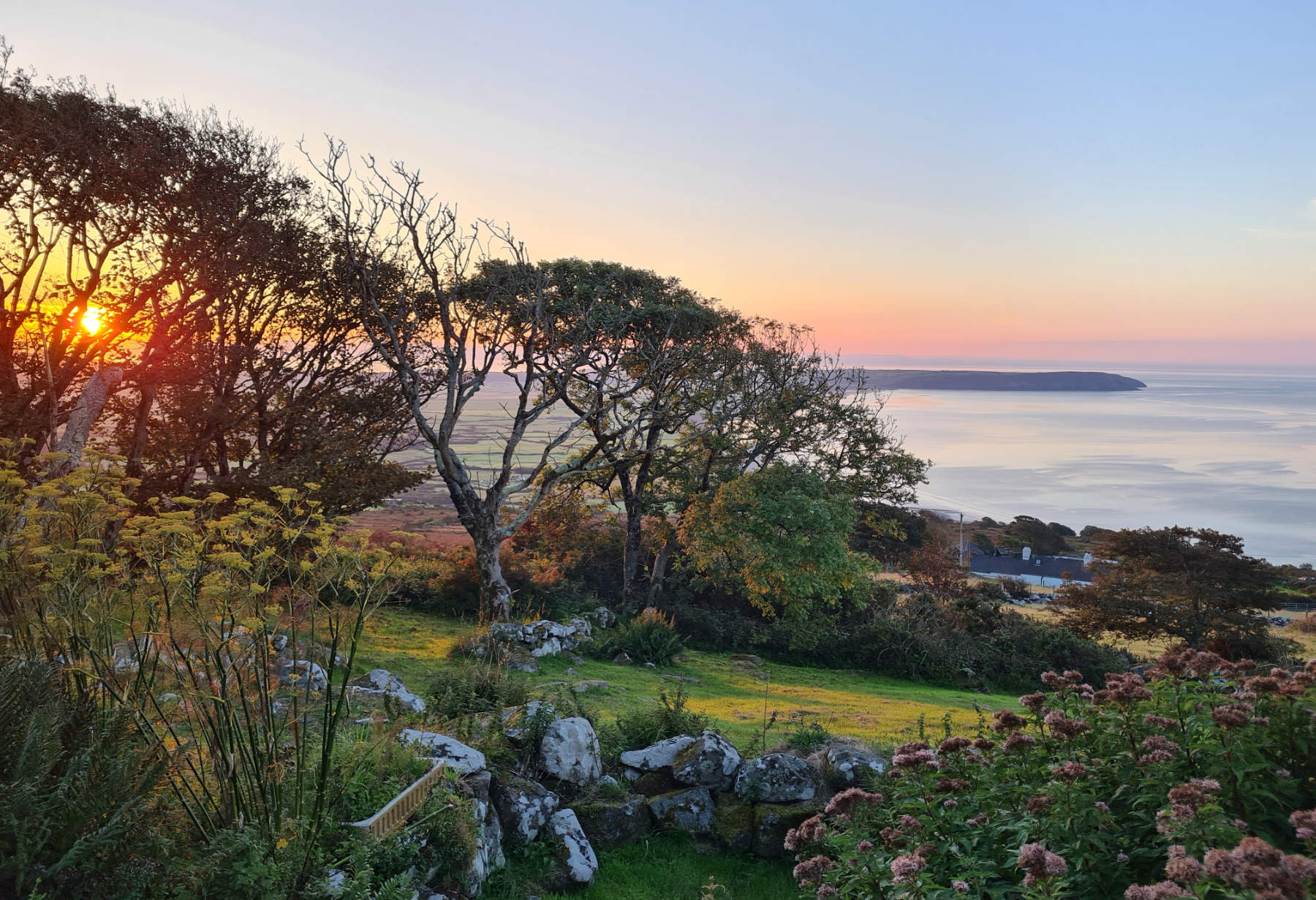 It would make an excellent place for a writing retreat. Quiet, surrounded by nature and with a very poor phone signal.
While we were there I started reading Byron Rogers' compelling life of RS Thomas, The Man who went into the West, which I've nearly finished. He was clearly a puzzling and contradictory man. Although I knew the name, I've never made an effort to read his work, which I'm a bit ashamed about now. Especially after Gillian Clarke, on a course at Ty Newydd, exhorted all of us to go away and read him. My podcasting poet pal Peter says he met RS when he was a student, and was struck by his presence.
At Aberdaron, in the little church where RS preached for some years, they've made a sort of shrine to him, with newspaper articles, copies of poems and other material. Lovely!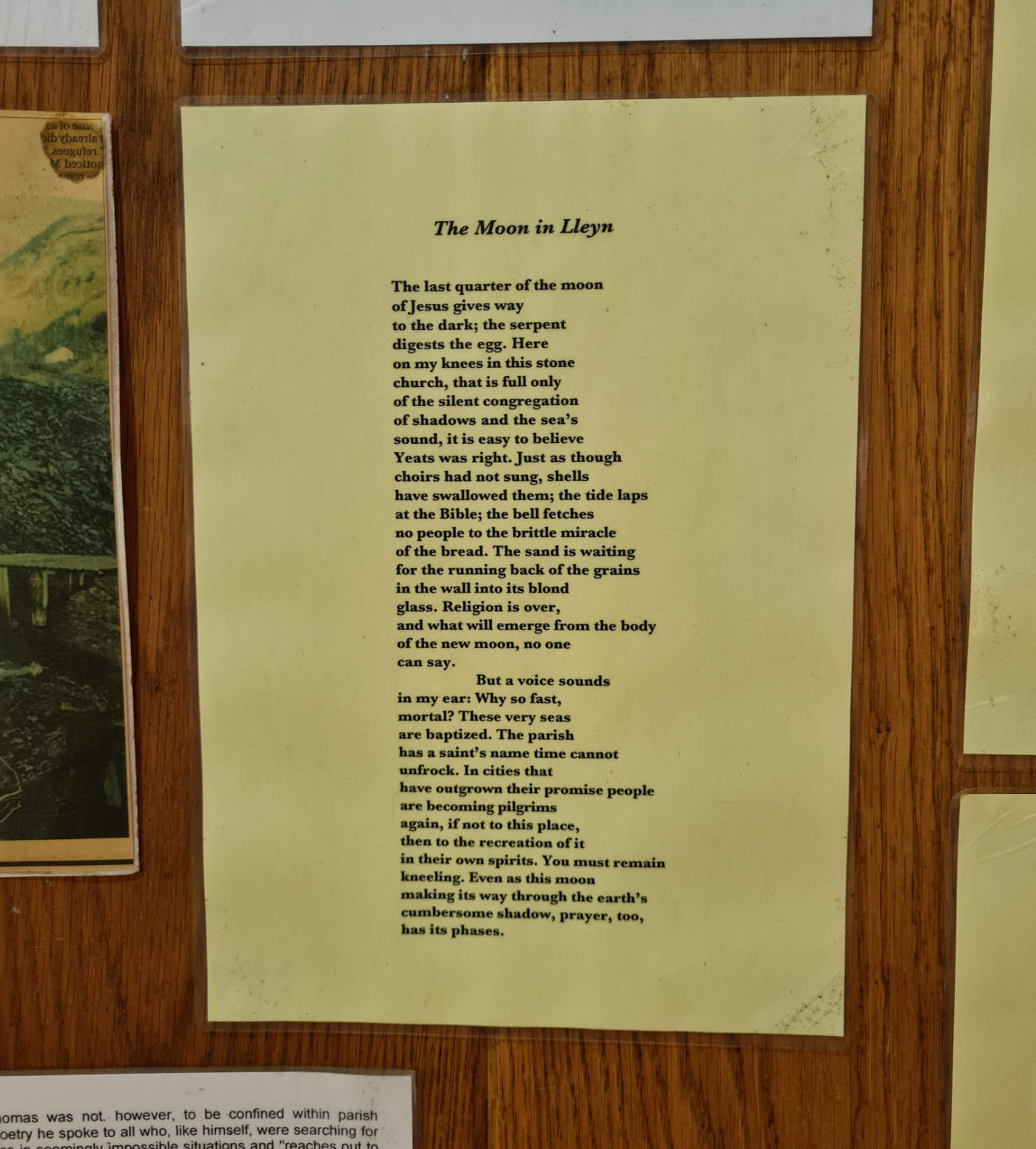 While we were there we walked from Aberdaron along the coastal path. It has more ups and downs than the Seven Sisters cliff walk here in Sussex, and very narrow in places. Here's the view looking back to Aberdaron. You can just see the church graveyard creeping up the hill in the distance.