I'm back from an (almost) flying trip to Liverpool, a city about 300 miles north of where I live, for a five minute poetry reading – crazy or what? Except I wasn't the only 'poetry tourist' there, and no wonder, as we were there for the launch of no ordinary magazine.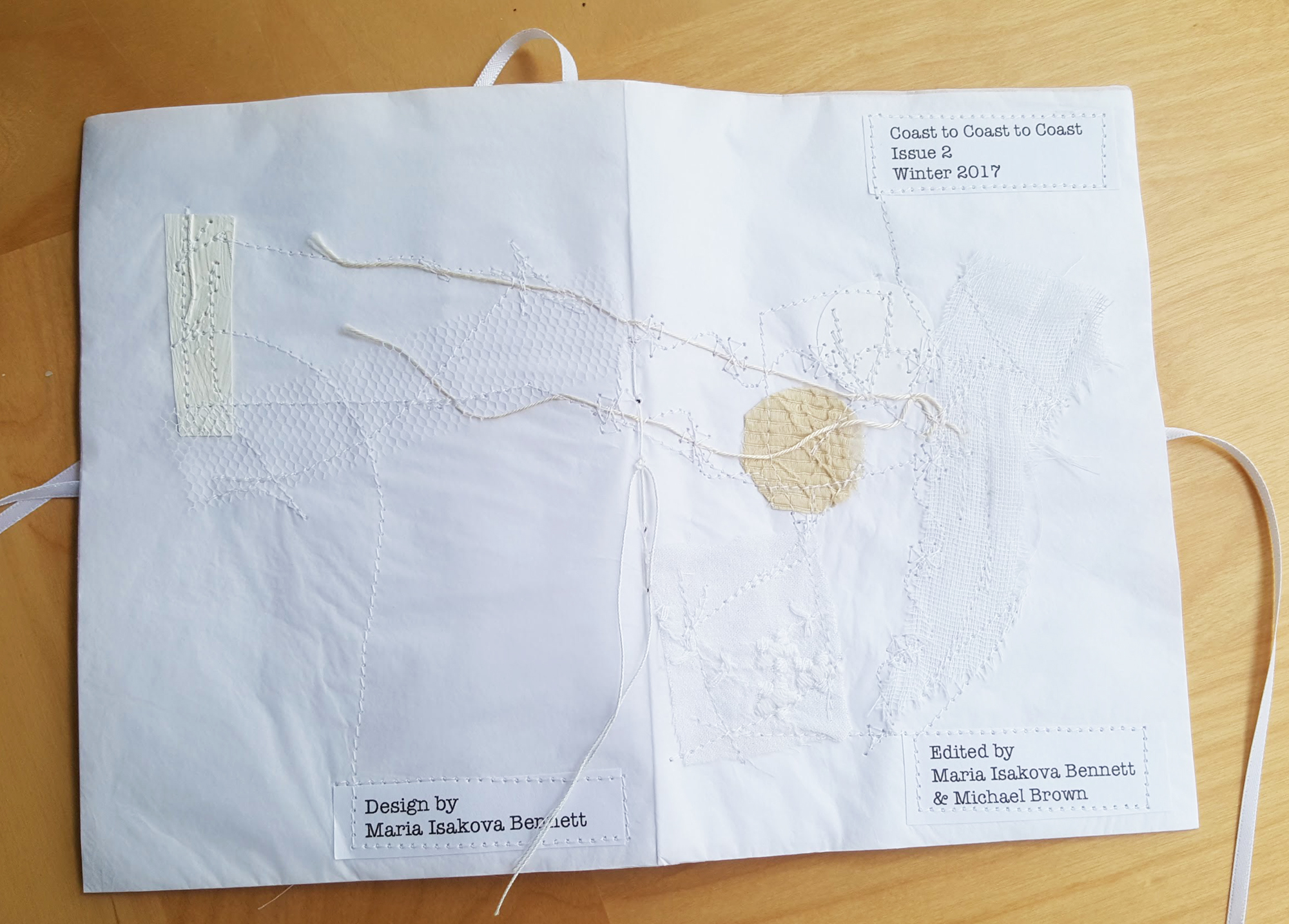 Edited by Maria Isakova Bennett and Michael Brown, 'Coast to Coast to Coast' is a handmade journal and every one is unique. I've opened it up in the above photo so you can see the cover – Maria designs and creates the covers from tissue, tiny pieces of card, silk and tulle-type fabric and ribbon – each is hand-stitched and assembled. The cover theme for this issue is wintery and cool – the inner pages are printed on complementary paper (white with the whiter covers, cream for the creamer colour schemes). The whole look is so delicate and ethereal you almost don't want to handle it!  Having made my little 'Foot Wear' pamphlet (a lot fewer pages and with a printed cover) and knowing the time it took, I can only boggle at the labour that's gone into the making of these journals (150 copies!)
A bit of Liverpool love
I want to digress here for a moment – first of all to say how much fun the journey was. Travelling by Virgin Pendolino train was What Train Travel Should Be Like. Down here on the South coast we endure Southern Rail: constant cancellations, delays, replacement buses every weekend, slow, uncomfortable journeys in ancient and filthy carriages, expensive and utterly unreliable. So getting on a train that leaves and arrives ON TIME, is quiet, clean and FAST… and, thanks to Advance ticket fares, cheap… I'd simply forgotten any of this was possible!
And Liverpool? There's such an energy to the place. Its history is on show everywhere.
We stayed in the Ropewalks part of town which is basically warehouses mostly converted to flats, hotels, clubs, bars and yet more bars.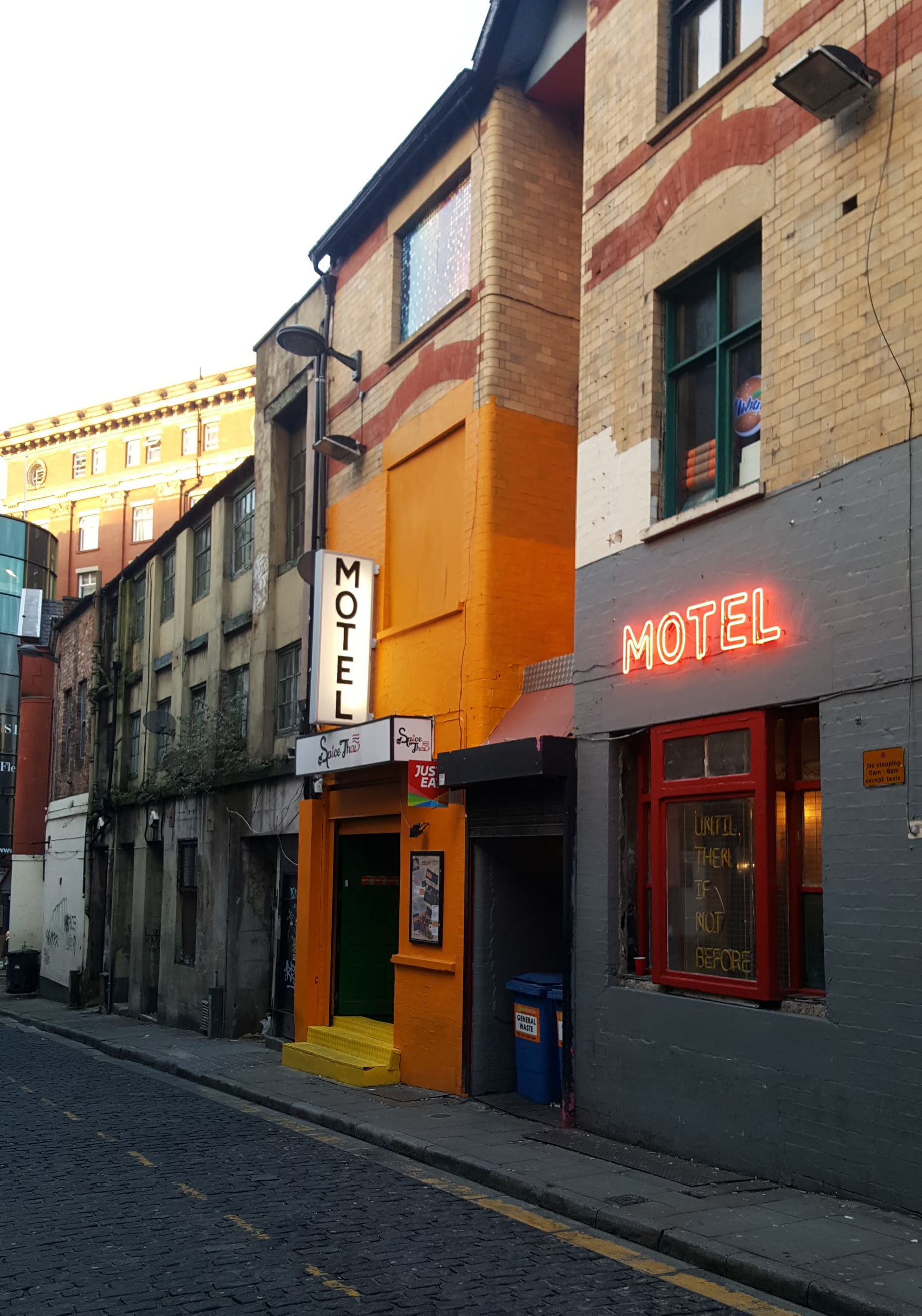 Liverpudlians take their entertainment (and shopping) seriously I think. Then there's the Albert Dock, transformed beyond recognition since the 1980s and now home to the Tate Liverpool, the Maritime Museum and the striking Museum of Liverpool, which reminded me of the Zaha Hadid's MAXXI Centre for Contemporary Arts in Rome – separated at birth?
Back to the launch …
Within the same complex as the Museum of Liverpool is the Open Eye Gallery, a gallery of contemporary photography where the launch for 'Coast to Coast to Coast' took place on Tuesday evening. Writer-in-residence Pauline Rowe, who also has a poem in the magazine, co-hosted the event and introduced the current exhibition which we were invited to browse.
It was wonderful to hear readings from poets I knew of but had never met, and some I didn't know of. I had a great chat with Charles Lauder Jr, and finally got to meet the great Fogginzo himself, John Foggin – naturally I was quick to remind him how he pipped me out of five hundred quid in the Plough competition a couple of years ago, but hey!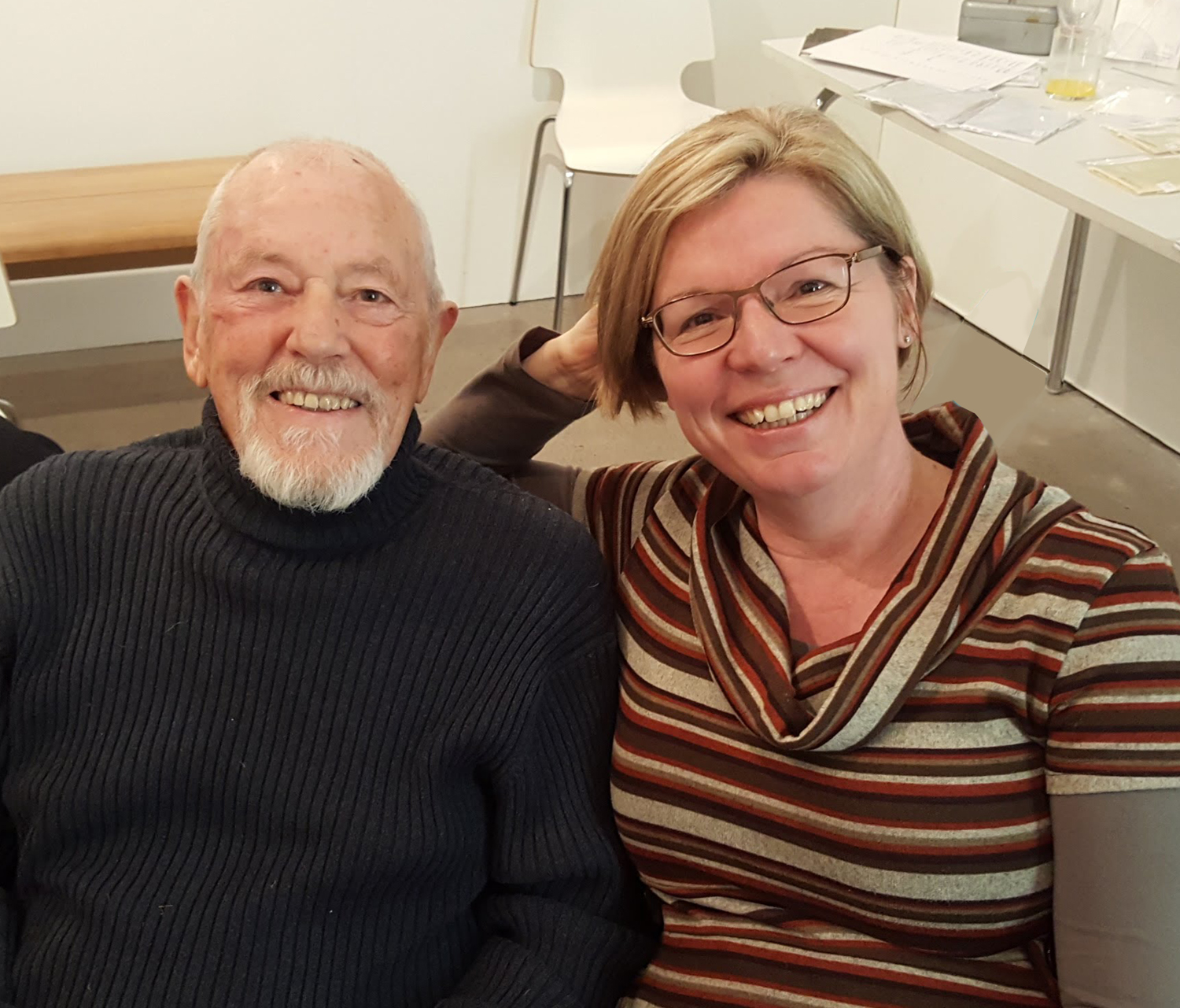 I was sorry not to talk with Michael Brown, Maria's co-editor, who I've since discovered with a little research is a fine poet (Roy Marshall has a good interview with him here on his blog) but perhaps our paths will cross again.
With so much good stuff in the magazine it's hard to pick out the highlights. I loved David Coldwell's 'Winter's Indifference' and Martin Bewick's 'Ways'.  In the magazine I enjoyed moving contributions from Suzannah V. Evans and Pippa Little, as well as a funny prose poem from Paul Stephenson. Maria and Michael were thrilled to have had a submission from John Glenday, testament to how well the first edition of the magazine had been received, no doubt. His poem opens the magazine and Maria read it on the night.
Giveaway
So that was my great pre-Christmas adventure. My copy of the magazine is number 15, but I also bought number 55 which is equally beautiful, and I'd like to give it to one of my blog readers. If you'd like to have it, let me know in the comments and I'll put all names into a hat and draw a winner. The only criterion I ask for is that you've posted a comment here over the last year, or that you've let me know in some other way that you read the blog. You know who you are! I'll be doing the draw in a week or so.